We work on Information Technologies which allows businesses to be more productive.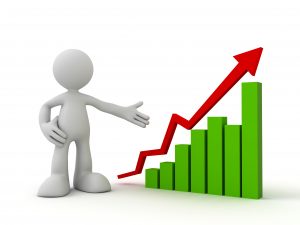 ---
At Uniq Media IT Consultancy Ltd, we are specialised in applying digital marketing strategies for businesses of all sizes, specialised in IT Consulting, Web Design & Development, Search Engine Optimisation (SEO), Search Engine Marketing (SMM), Social Media Marketing (SMM), Branding and Printing. We work to make our clients' businesses/brands more visible and valuable through the implementation of digital strategies and Information Technologies.
Perfect Design
We design unique and beautiful websites which are extremely intuitive to use.
Search Engine Optimisation
We provide a clear and tailor made SEO package which maximises the amount of page views our clients receive. Being highly ranked on search engines guarantees higher volumes of page hits.
Social Media
We also integrate your websites with Social Media tools such as Facebook, Twitter
App & iOS
We design and develop iOs and Android apps for your business and also build the websites using the new responsive technology meaning that your websites will be mobile friendly.
Branding
We do research, express ideas and create unique methods so that you reach your potential visions.
Reliable Results
We ensure to meet your expected results for your business in terms of promoting your site by following appropriate strategies
Are you a Sole Trader or owner of a SME?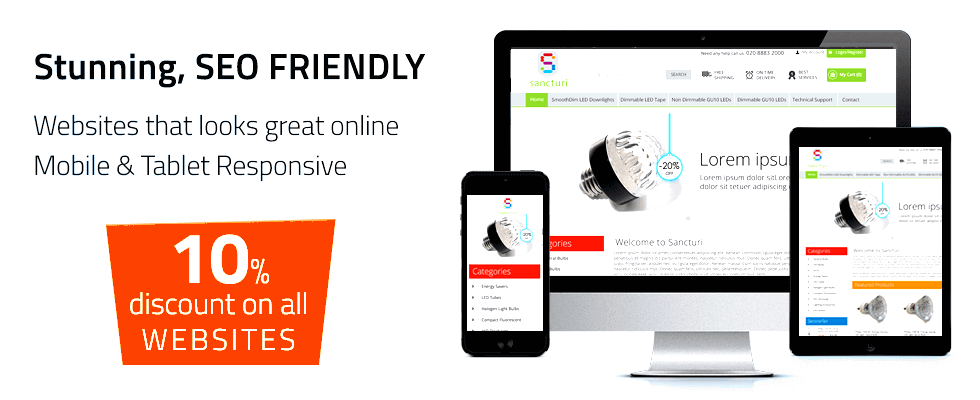 ---
We have more special offers for you. Please call us on 07830 518 386
Our Goal
---
Our goal is to always provide an exceptional level of service, and we aim for lasting partnerships with our clients and to have fun while doing all this.
Why Choose Us
In today's global competitive marketplace, it is vital for all businesses to invest in online marketing in order to stay relevant. Aside from marketing products to millions of people, online marketing also helps to improve brand awareness, increase lead conversion and also have so many more benefits. Today, online marketing is quickly becoming the most important marketing channel for businesses, and at its heart lies effective and affordable web design.
As the web continues to grow and with more and more people going online to search for information, connect with people and make purchases, means a website is an important aspect in improving brand awareness and generating more leads. A good website design creates a first impression about the company; it tells visitors what a company is all about and also reflects how visitors will view the brand personality. This can help build a good customer base.
An effective website design will contribute to improving the overall architecture of a website including the visual appeal and usability which will increase visitor's appeal and engagement. This will encourage them to spend more time on your site, referring more people and increase conversions for businesses. It improves the responsiveness, navigation and functionality of a website. It also improves the attraction, usability and experience of visitors; these will appeal to visitors, make them come back and also convert them to customers.
With all the benefits, most companies especially London companies looking for a good web design find themselves faced lots of possible providers with all claiming to offer superior web design services. London has a high number of web design providers; therefore, it is important for London companies and London Ecommerce to be careful when looking for a web design provider.
When seeking for an effective web design company to handle their website, look no further than us. We offer a wide range of services including web design, website development and Apps development. London companies who want to harness the power of digital marketing should also consider the London-based company as they also provide social media integration and improve business branding which allows you to reach your potential visions, all at a reasonable price.
Check our Google Reviews


Fantastic web design company, did what I wanted perfectly. No regrets whatsoever in using this service and I would recommend this to everyone 🙂 :).

Sin of greed Ban


4/27/2017

Outstanding web designing in East London. They have given me the best service ever!

Juhel Islam


4/24/2017

One of the best web designing in London. They offered me the best service ever! 🙂

Jony Ahmed


4/27/2017

Absolutely astonishing web design and hosting service! I recommend this to everyone.

Hodor


4/24/2017
Our Address:
Uniq Media
80 Mayswood Gardens
Dagenham
Essex
RM10 8UT
Email: info@uniqmedia.co.uk
Telephone Sales & Support: 0800 689 0645
24/7 Emergency: 07830 518 386
Timings:
Mondays-Friday: 09:00 – 18:00
Saturday: 09:00 – 17:00